Investment Casting Manufacturing Company
RadheShyam Investment Casting is a group company of a Radheshyam Cotton Pvt. Ltd. (Raw Cotton Manufacturer) Founded in the year 2016 with young, dynamic & professional technocrats; Radheshyam Investment Casting has reached to a position where 20 Tons per month of Investment Castings (also known as Lost Wax / Micro Fusion Castings) and Precision Machining Parts are supplied worldwide.
Quality of our Investment Casted Products are used for pump & valve, Pharma, fire fighting and general engineering equipments, food processing machinery, earth moving and construction equipment parts, automobile and defence machineries and have been widely acknowledged to the entire satisfaction of our clients and customers based in Europe, Germany, Turkey, USA & India too. The quality, service and timely deliveries give us a distinct status in our field and discipline in our country.
READ MORE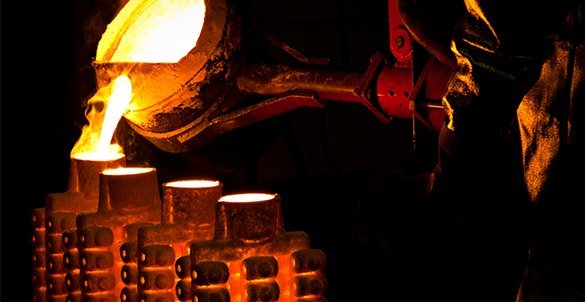 ADVANTAGES OF INVESTMENT CASTING
✤ Excellent surface finish
✤ capable of large scape so that lower cos
✤ High dimensional accuracy
✤ complex shapes which are difficult by any other method are possible
✤ Very close tolerances and excellence surface finish can be obtained
✤ Almost any metal can be cast
✤ Ready for use with little or no machining required
✤ No flash or parting lines