Investment Castings (Lost Wax/Micro Fusion Castings) and Precision Machining Parts Manufacturer
Radheshyam Investment Casting is a group company of a Radheshyam Cotton Pvt. Ltd. (Raw Cotton Manufacturer) Founded in the year 2016 with young, dynamic & professional technocrats; RadheShyam Investment Casting has reached to a position where 20 Tons per month of Investment Castings (also known as Lost Wax / Micro Fusion Castings) and Precision Machining Parts are supplied worldwide.
Quality of our Products has been widely acknowledged to the entire satisfaction of our clients and customers based in Europe, Germany, Turkey, USA & India too. The quality, service and timely deliveries give us a distinct status in our field and discipline in our country.
We have a strong base of more than 100 satisfied customers round the globe providing them a ONE STOP SOLUTION for all types of castings with various material grades, Carbon Steels like WCB, WCC, LCC, LCB etc., Stainless Steel variants like CF8, CF8M, CG8M, CF3, CF3M, CN7M (Alloy20), CA15, CA40, CD4MCu, Duplex Stainless Steel grades like Gr.4A, Gr.5A, Gr.6A, CB7Cu1(17-4PH) etc., Super Alloys like MONEL, INCONEL, HAST ALLOY-B & C, STELLITE etc., and entire range of EN-series as per various National & International standards like IS, BS, ASTM, DIN, JIS etc. under one roof.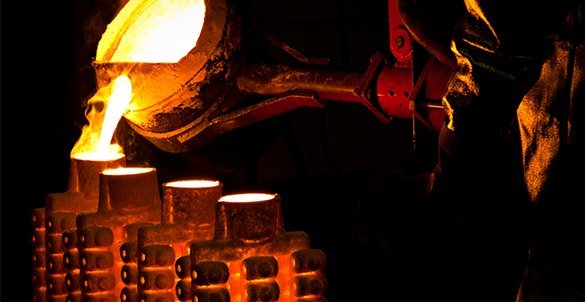 At the moment we are Supplying 20 Metric Tons / month investment castings right from 250 grams to 100 kilograms weight in single piece construction as a regular range of production. The products of Radheshyam Investment Casting finds its application mainly Pumps, Valves, Oil & Gas, Dairy machinery, Food Processing machinery, Textile machinery, Automobile, Medical Implants, Fire Fighting Equipment components, Marine Application and General Engineering segments We are catering our products to various industrial sectors like Petrochemical & Fertilizers, Process Industries (pumps & valves), Medical, General engineering, and Textile& Automobile.
We are registered as MSME into India under the MSMED Act from Central or State Government and the Banking Sector.